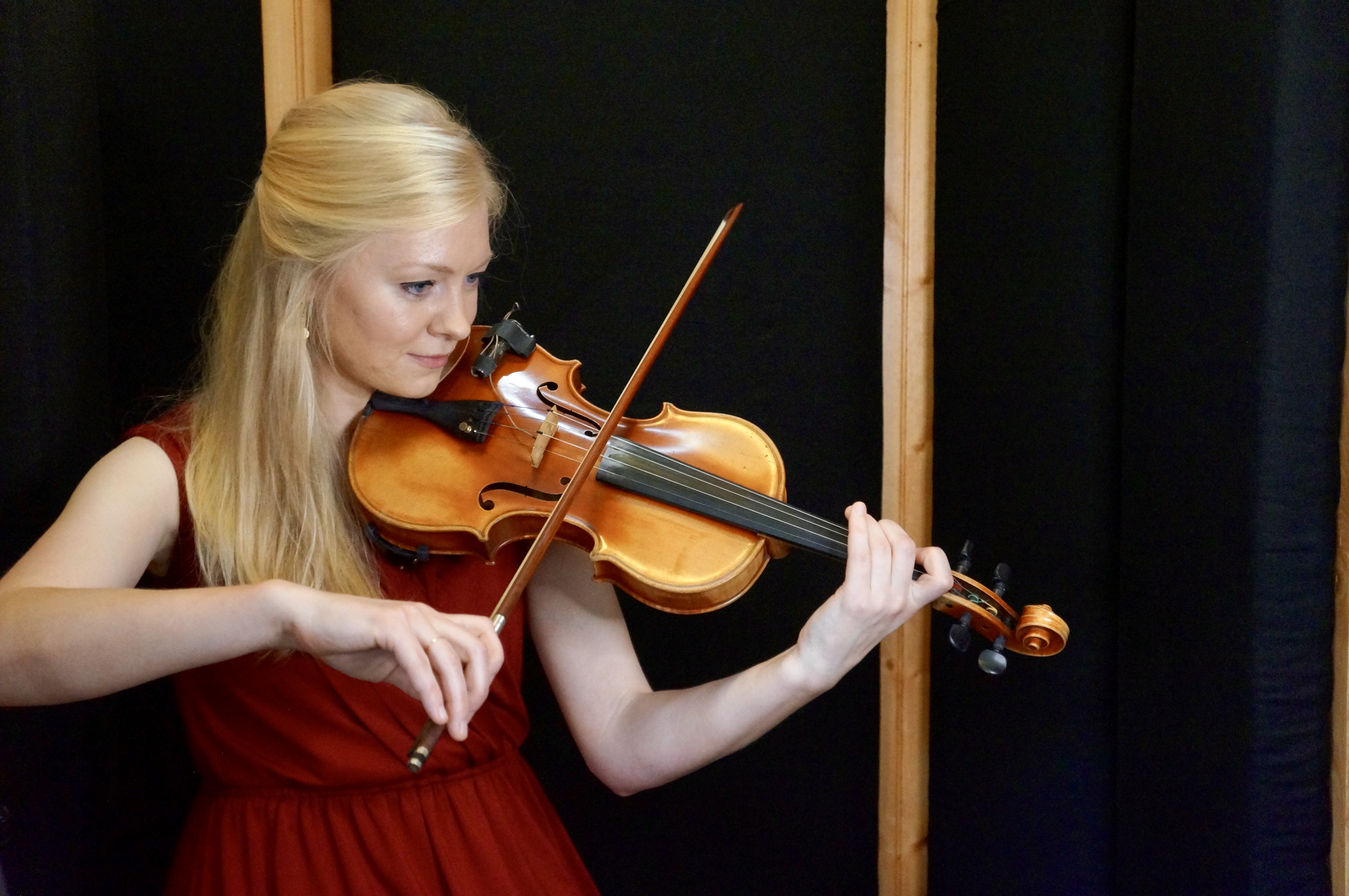 Play along with Willow on each simplified song and tune from Dragonfly. 18 songs and tunes in all.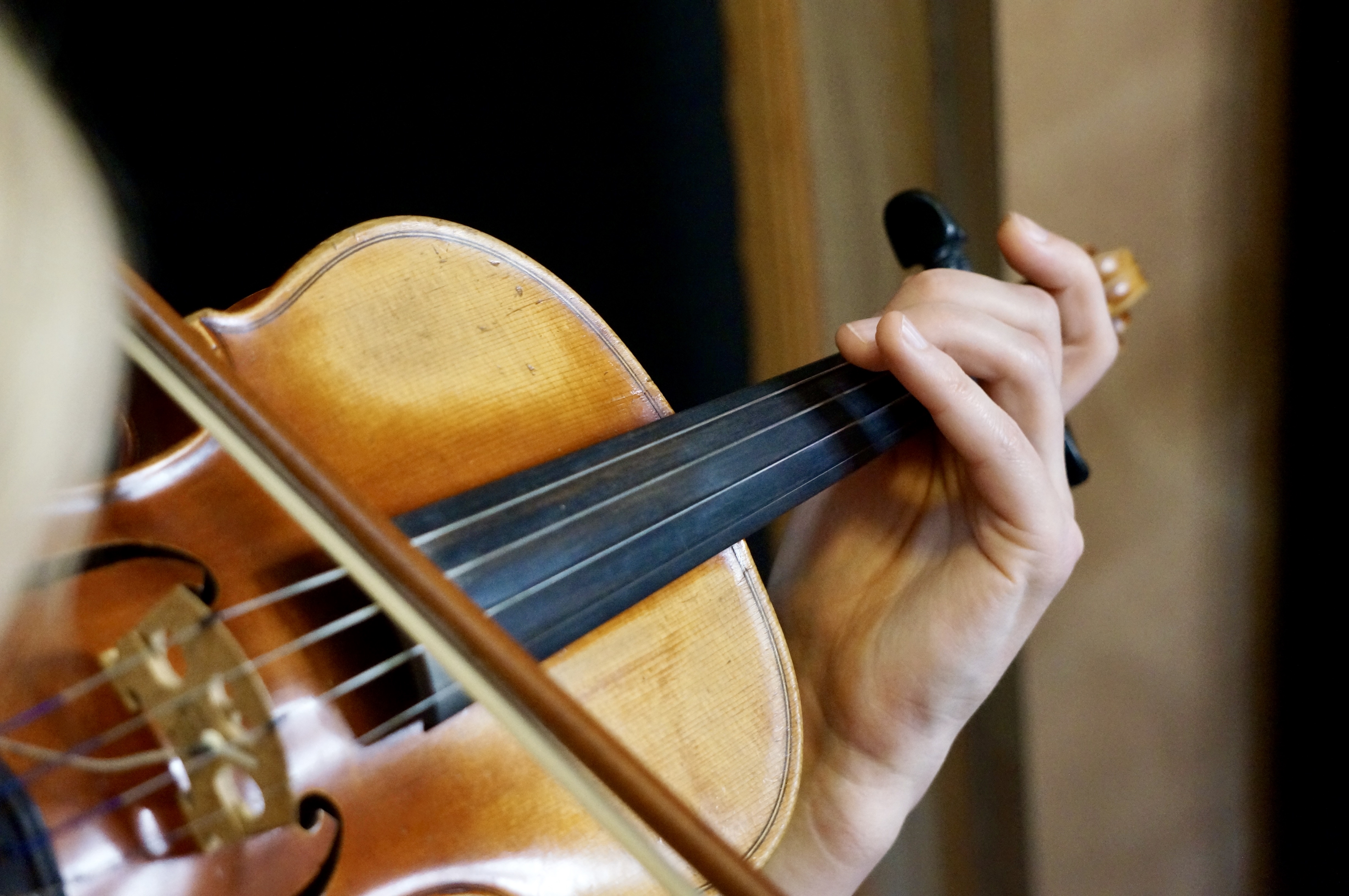 Willow plays each tune slowly, with closeups on her fingers so you can pick up the fingerings and bowings as you go.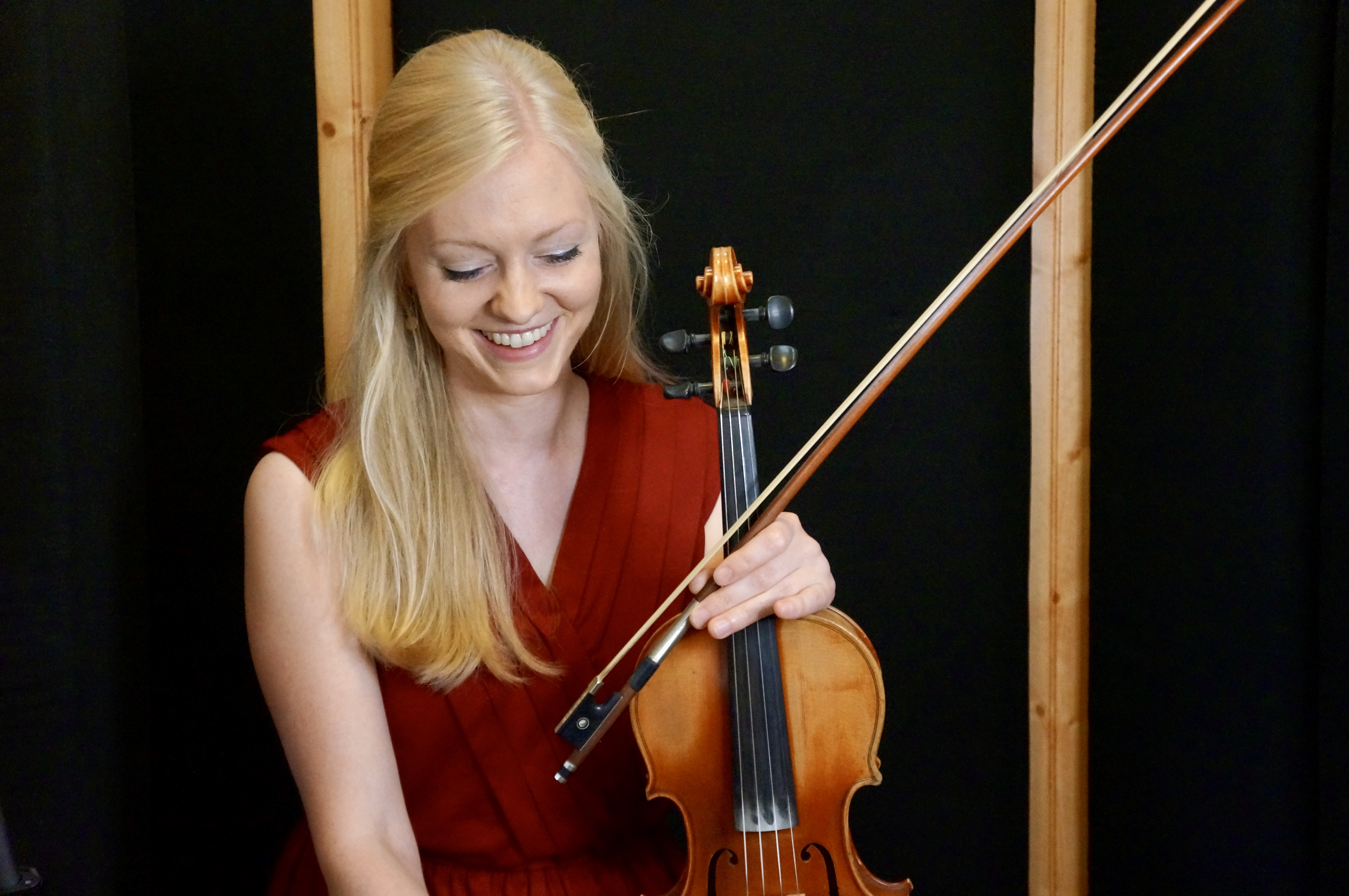 Finally, play along as Willow plays through the tune a bit faster, this time with guitar backup.
This Course is For You If ...
You love the songs from "Dragonfly" and want to learn them
You enjoy learning tunes by ear rather than with sheet music
You know the basics of how to play the violin or fiddle and are looking for new tunes to round out a fiddle collection or your Suzuki learning (or similar)
This Course is NOT For You If ...


You have never held a fiddle before in your life (this is NOT an introduction to the violin class!)
Learn how to play "Huckleberry Everything" from the Alaska Set.
Your Instructor: Willow Gothard
Trained as a classical violinist and an Irish step-dancer at the world championship level, Willow picked up the mandolin as a side project and began to write Celtic tunes as a form of self-expression. She enjoys the freedom and liveliness of folk music and fiddle tunes. 
Willow delights in exploring new places and experiencing first-hand how live music makes people happy around the world. She records and mixes the band's new music, and enjoys watching a song take on a life of its own.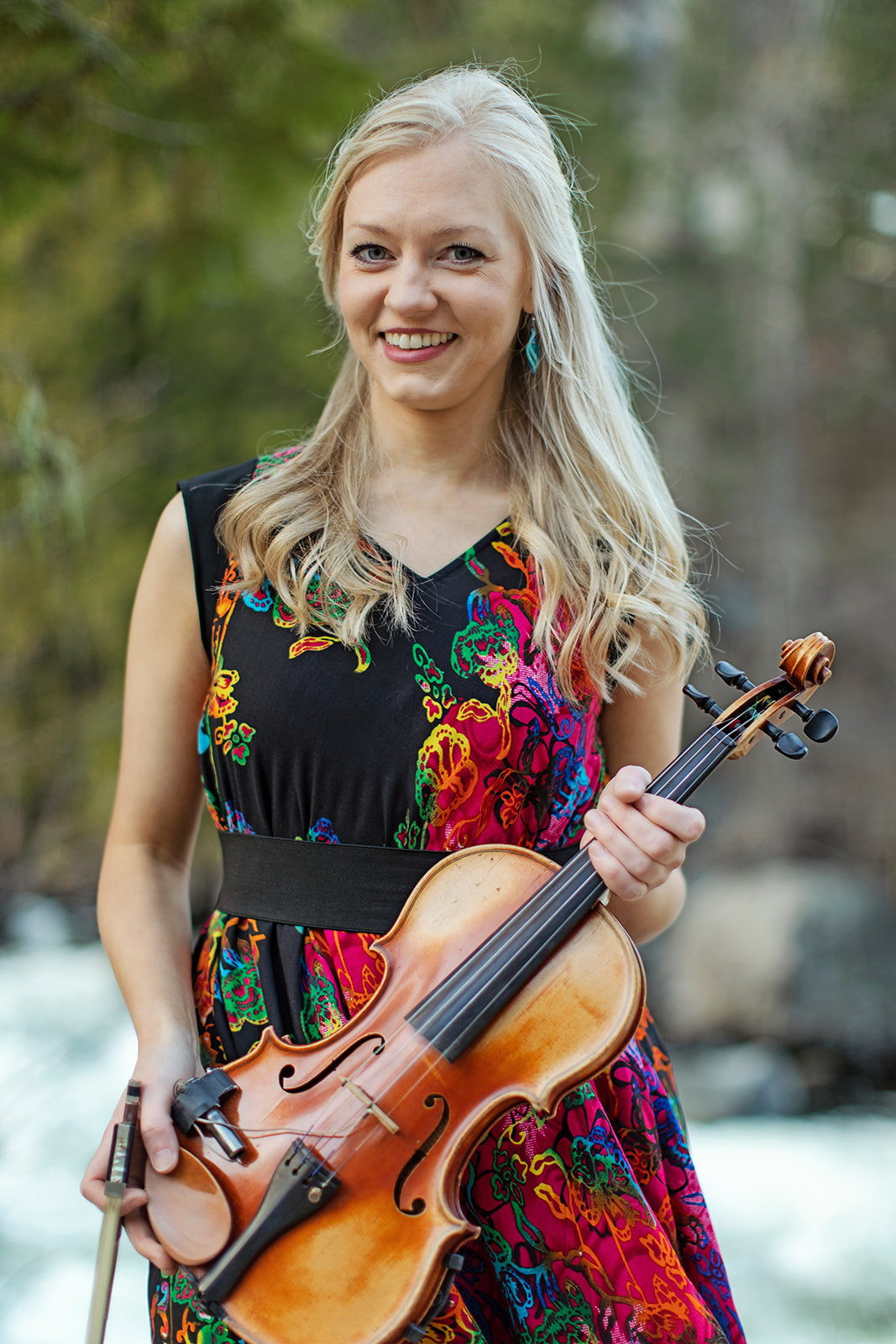 Reviews
"As a piano teacher I was looking for some good sounding Irish fiddle music for my niece, who had some motivation problems, cause always playing classical music was too boring for her. [These tunes] we can play together easily, the music sounds wonderful, we are always amused and in a happy mood - I play to her fiddling on the piano. Her violin teacher likes the pieces too - very recommendable!"
"I wanted to let you know how much my daughter Avelyn is enjoying your learn-by-ear fiddle class! We just purchased it for her a few weeks ago and she's learning so much. The video course is presented in such an organized fashion and she loves playing along with Willow."
"[I] can already play one of my favourite songs, for another two, I am in the process of learning. So, whether a beginner or a pro, there is something very useful to learn. I am integrating this into my usual (Suzuki method) learning and learning it alongside the Suzuki books. It is well worth it, easy-to-follow and a very fun and enjoyable way to learn violin."
Saman A.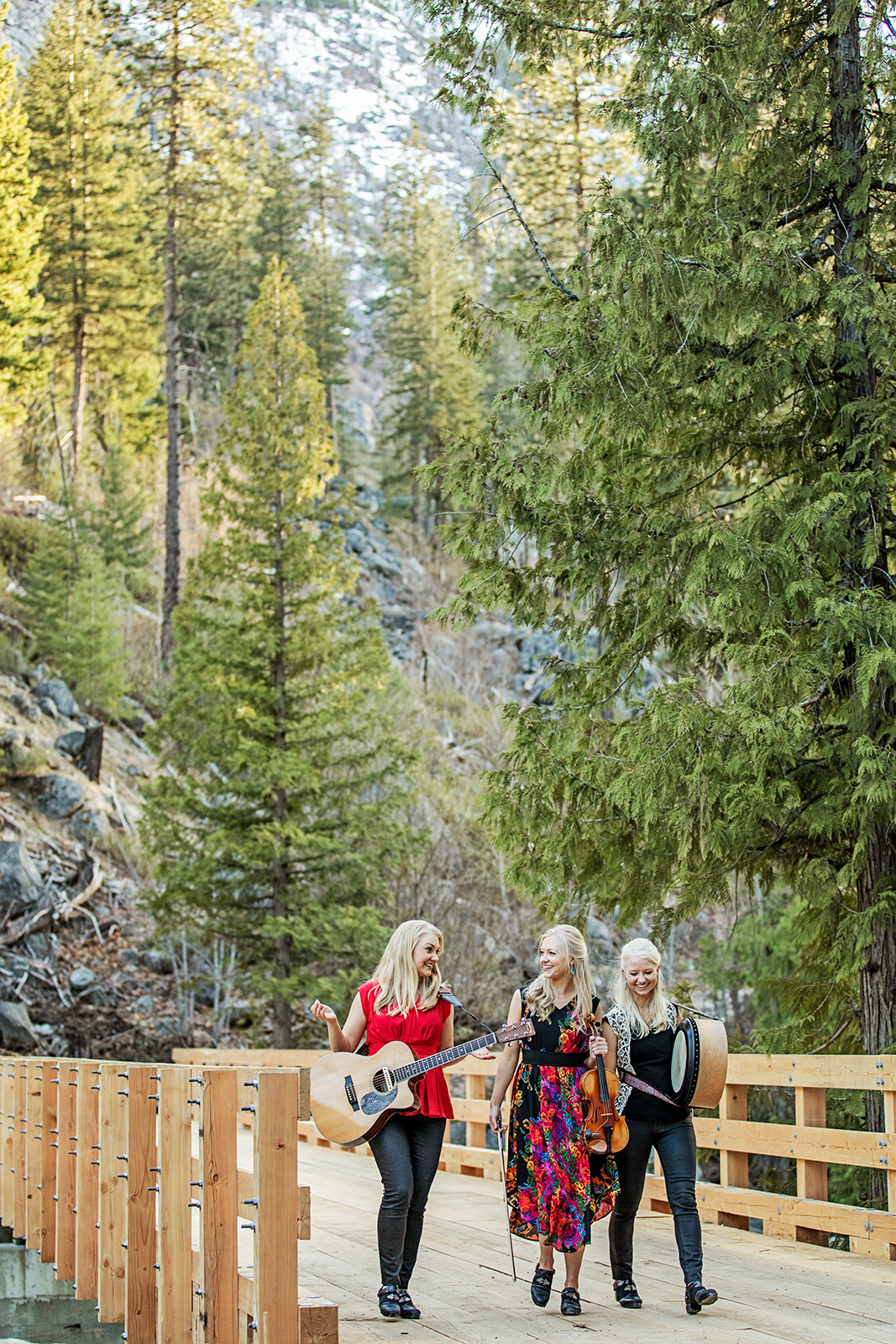 The Gothard Sisters are a dynamic musical group of three sisters who play contemporary Celtic folk music. Through over 10 years of performing, touring and writing music together, the optimistic style of their music and performances continue to resonate with their fans, building a loyal international following. 
Their latest album, Dragonfly, features the sisters playing an assortment of acoustic instruments and vocals combined with modern production to create music exploring themes of resilience and adventure. 
The Gothard Sisters have performed in venues across the United States, including a concert at the Kennedy Center's Millennium stage in Washington DC, performances with Disney Cruise line in Europe, and a 20-city concert tour of Japan in 2019.
Blending Celtic, folk, classical and new age musical influences, the Gothard Sisters bring songs to life with violin, acoustic guitar, mandolin, bodhran, djembe, whistle and vocal harmonies, creating music that is "vivid, inspirational and captivating." (Tim Carroll, Folk Words Review 2018) 
Writing and recording near their home in the Pacific Northwest, the band has released 8 albums and has performed over 1,000 live shows over the course of their career.
Other Courses from Gothard Sisters Music
Take more classes on music, instruments, tunes and songs from albums and more.
Check your inbox to confirm your subscription